What's Trending in Exterior Home Renovations?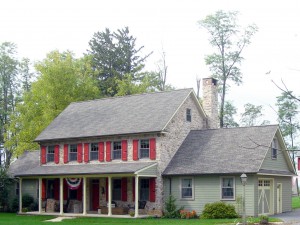 Everyone knows how trends work. Something—avocado toast, big plastic sunglasses—comes into fashion for a while, lingers, and then sometimes leaves. Some trends last longer than others. If you're making a big investment, you're going to want to settle on a lasting trend.
Exterior home renovations are definitely a big investment. These types of renovations greatly increase the value of your home. As you consider an exterior home renovation project, you'll want to think about not only the latest trends in home renovation, but also the most lasting trends. These include the following.
Artisinal details make all the difference. Like the trend for artisinal beers, artisinal details in the home are here to stay. Look for individualized, handcrafted details that will help set your home apart. Stucco is one great option. Talk to your contractor about others.
Screened in porches are always trending. Who doesn't love to sit outside on a warm summer evening, enjoying the breeze but protected from mosquitos? A screened in porch can give your home a classic feel while also keeping you on trend.
Natural materials are another big trend for exterior home renovations. If you can, choose stone or brick over materials like vinyl siding. Natural materials are more likely to have staying power. Plus, they'll make your home look great.
Individualized house numbers. Like artisinal details, choosing unique home numbers can help to set your house apart. Instead of opting for the same bland numbers everyone else in the neighborhood went for, why not try something a little more unusual? A small change like this can really help to make your home your own.
Neutral colors are a long lasting, reliable trend. A bright external color might seem appealing at first, but these bright colors tend to go out of fashion really quickly, leaving you stuck with something that seems so last season. A neutral color is an easy fix for any external home renovation.