How to Decide if it's Time for a Home Addition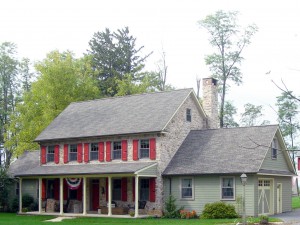 When you first moved into your home you probably thought it suited your needs well or had plenty of room. But over time as your family grew, your needs changed. Before you start looking for a new home and decide to list yours, you should look at home additions as alternatives.
Adding on to your home can serve many purposes. Not only can it make your current home, that you love and have the benefit of already living in, work better for the needs of you and your family, it can also add value to your property. Not only can this save you the time and hassle of listing your home, finding a home that works for your family and the cost and time involved with moving, it can also allow you to customize your home to exactly what you want, instead of winding up with a home that doesn't meet all of your needs once more.
Home additions give you the flexibility to pick and choose what you want to do. Don't really need four bedrooms, but instead need more storage or living space? You can add a den, a second family room or even the laundry and mud room of which you've always dreamed. Adding on to your family or inviting the in-laws to come stay long term? An additional bedroom or even a guest suite or mother-in-law suite could be what you need to remain happy in your current home.
Home additions not only give you the space you need, but make your home more valuable in the long run. Many of the things you want and need for your home and family are exactly what other families will be looking for down the road if you decide to sell. Adding square footage or custom features is a great way to build equity in your home, while making it the space you've always wanted.